I am so excited to share with you that I am getting a new place!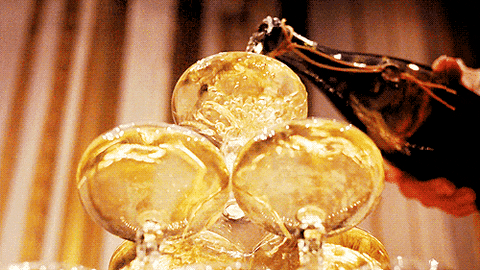 I am beyond excited to shop for and decorate my new place, but to save some money, I am also going to DIY a few things. And when I say things, I mean furniture. I know that sounds crazy, but I am so excited and can't wait to start building! If you've ever made tables or chairs, please share your tips! I've already done quite a bit of planning and decided on which pieces I can DIY. Here is my list (so far):
Short Bookcase
Inspired by this small cabinet I found on
Pinterest
, I plan on creating something very similar. I am trying to decide on what color to paint the interior, blush or pale blue. Let me know your vote!
Nightstands
Inspired by this nightstand on
Overstock
. I am not skilled enough to build a drawer, so I am opting for a short fabric bin from target in its place.
Stool
I love this
cushioned seat
from Overstock, but I am not going to spend $100 on it! I already purchased a box cushion and plan to build the seat around the cushions dimensions. I thought about making my own cushion but I found a great priced one I couldn't pass up. I plan on using this for my vanity to replace the ugly desk chair I currently use.
I'll be making DIY posts for all of these so keep your eyes peeled in the coming month or so!