Christmas, Hannukah, and Winter decor are now in-stores and online at Target! Here are some of my favorite finds of what has been released as of November 1st, 2021:
Glass Trees $1-$5
I found these in the dollar spot at my Target, but couldn't find these online. They had a few different sizes and colors of trees. The small green one was $1, and the clear one was $3. There was also a clear one with a base that was $5.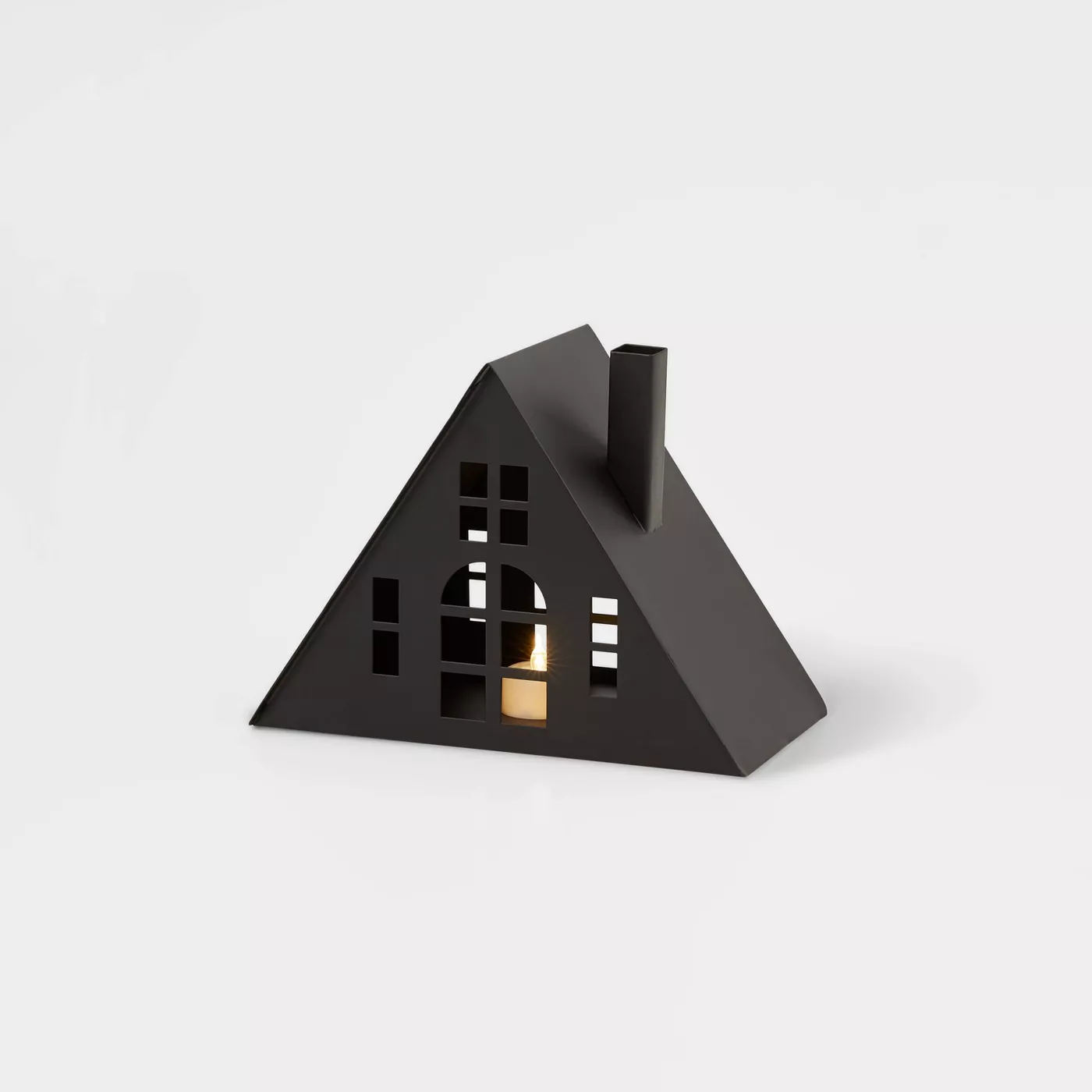 Black Metal A-Frame House Decorative Figurine – Wondershop™ $10
I love little houses, and this black metal house is no exception.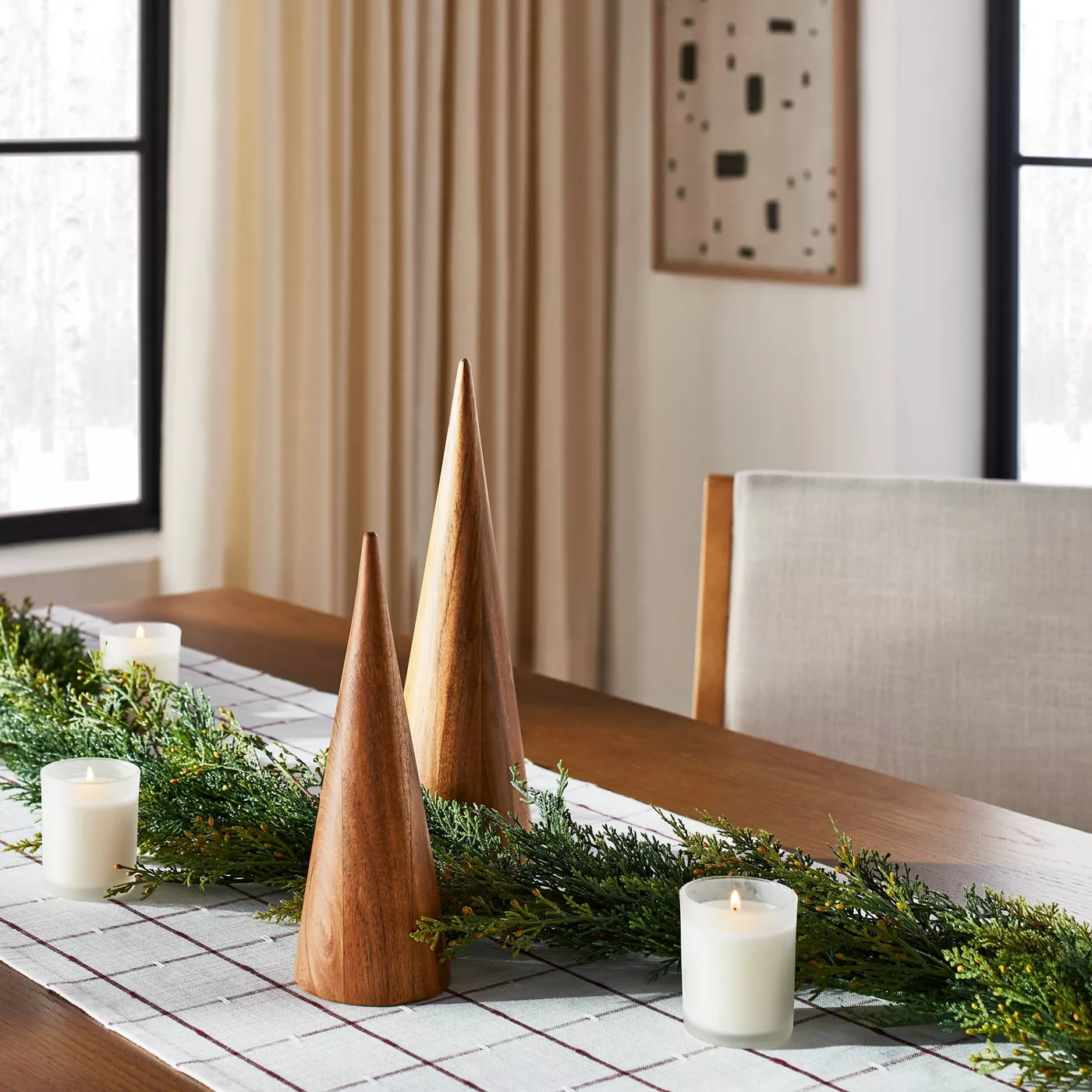 Small Modern Wood Tree – Threshold™ designed with Studio McGee $15
The quality of this wood feels really nice and heavy. Even though this has a more modern look, I think you could pair this with white/evergreen themed decor and it would blend in nicely.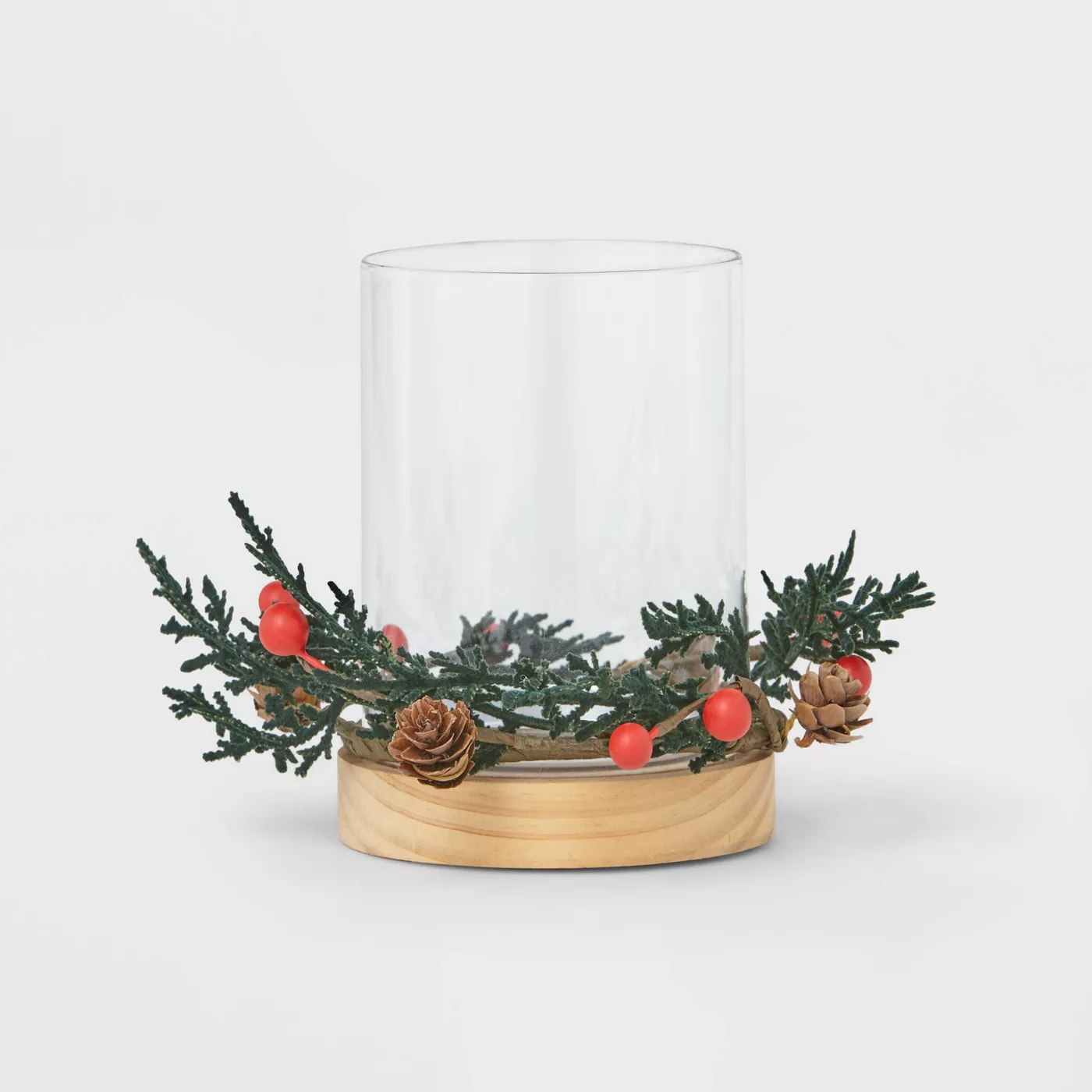 Small Glass Candle Holder with Berries – Wondershop™ $10
I haven't seen this in person yet so I'm not sure how the branches look. This could be cute with a white pillar calendar.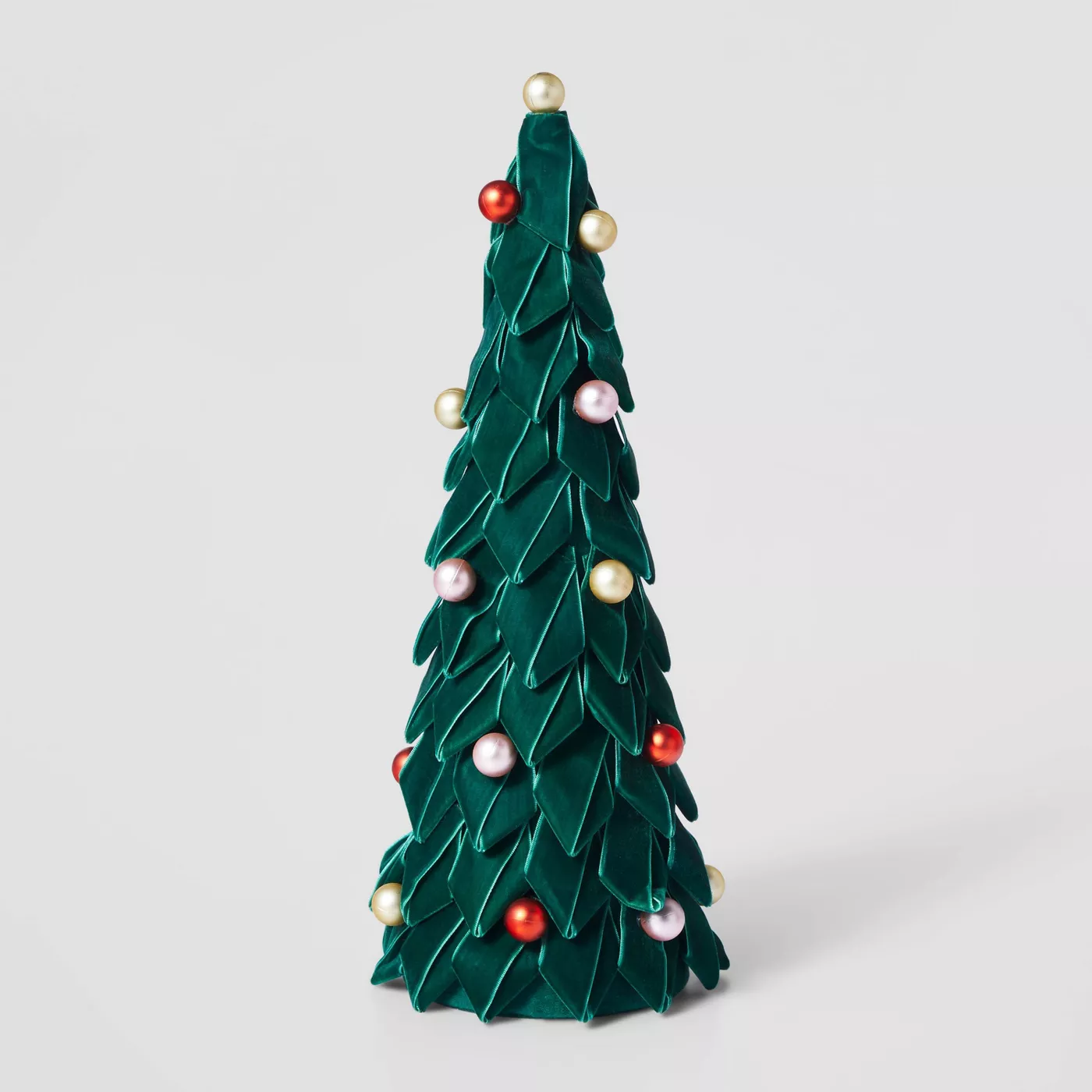 17in Velvet Christmas Tree Decorative Figurine Green – Wondershop™ $20
This doesn't match my Christmas decor, but I thought this tree was so cute for a more colorful Christmas scheme.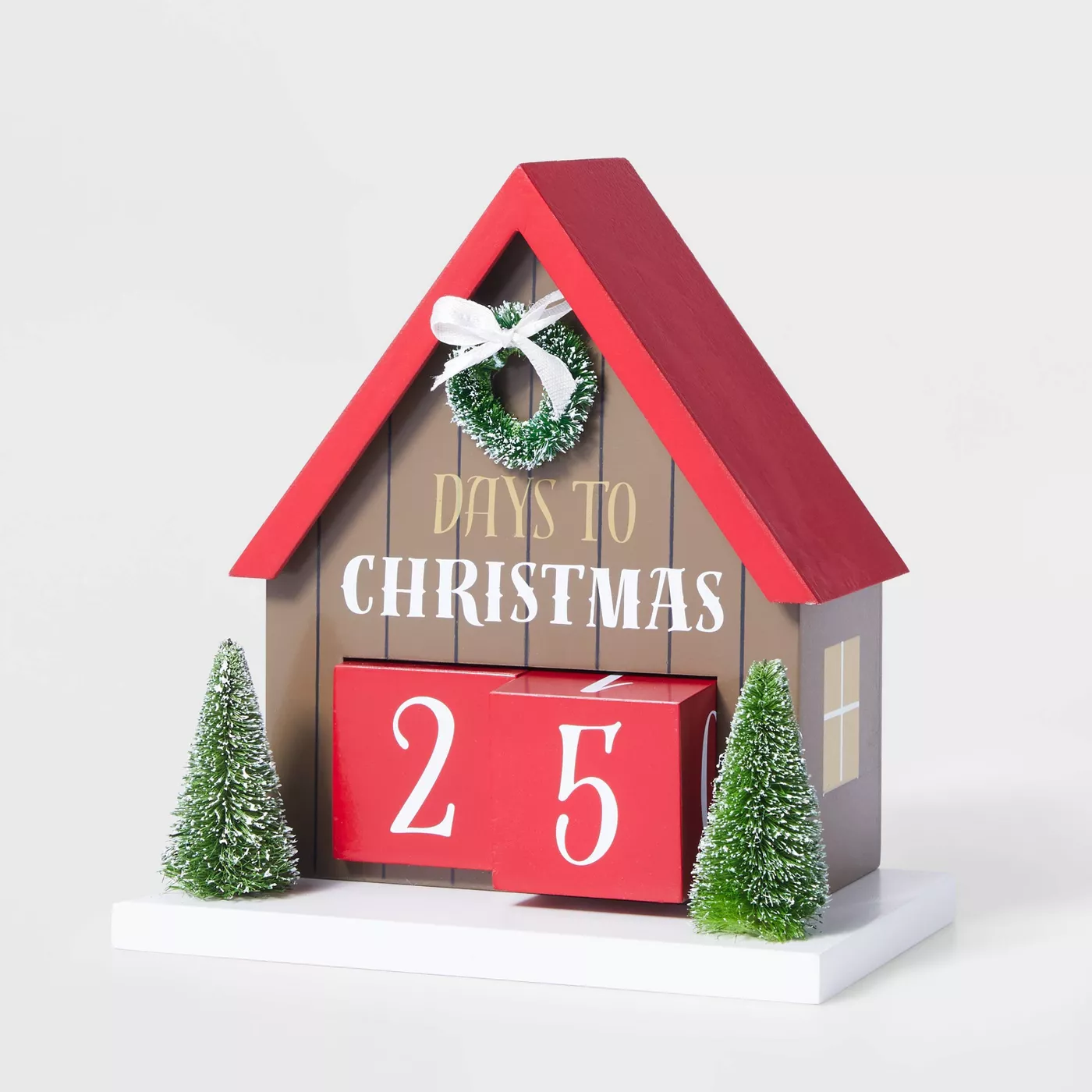 Days To Christmas Countdown House Advent Calendar Brown/Red – Wondershop™ $20
Again, this would be cute if you are going for more colorful Christmas decor.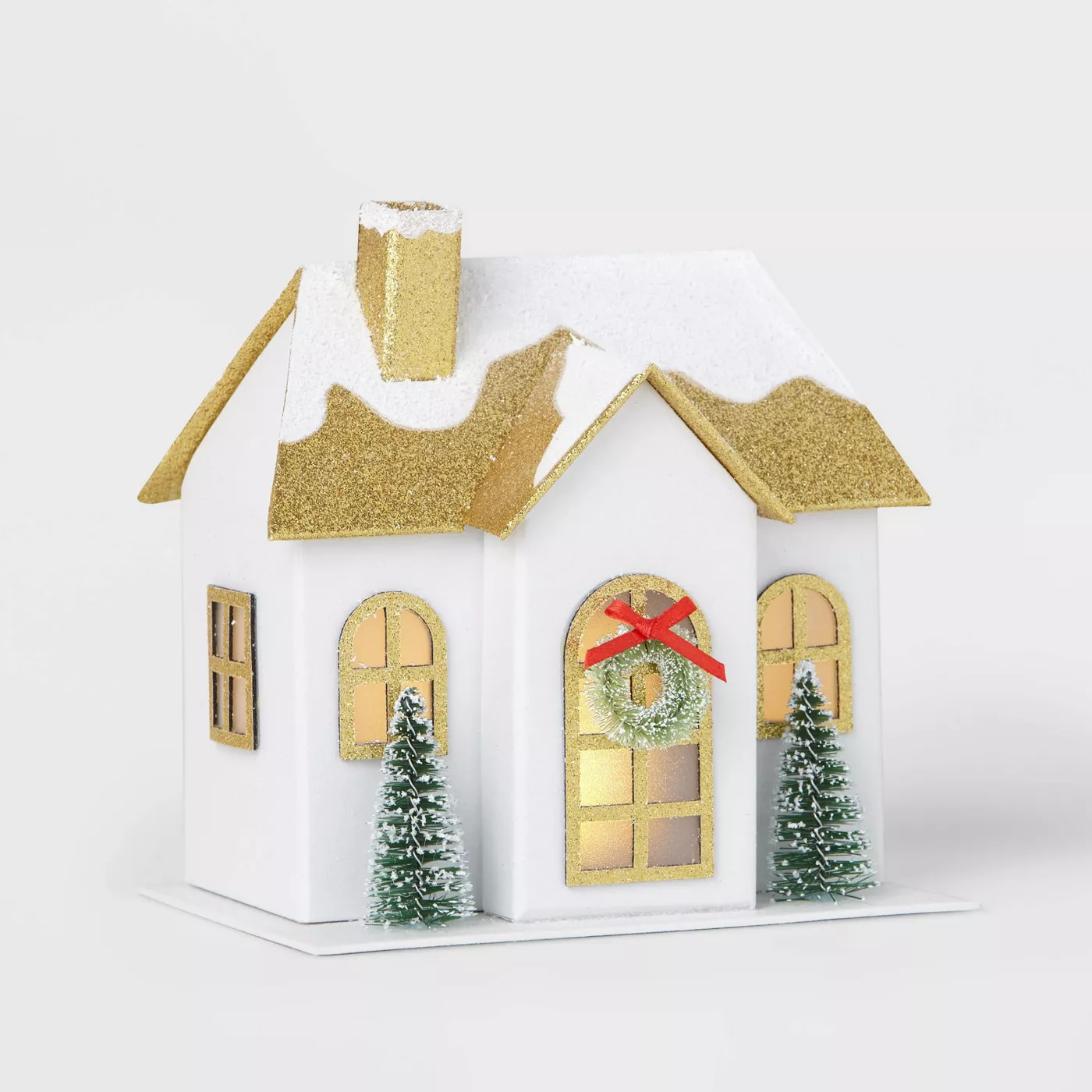 Paper Stout House Decorative Figurine Gold/White – Wondershop™ $10
These paper houses are super cute, but I would be woddied about them getting dented. The 'paper' is maybe more like a thick cereal box material, so I would hold up to accidental drops, but may not last a long time in storage.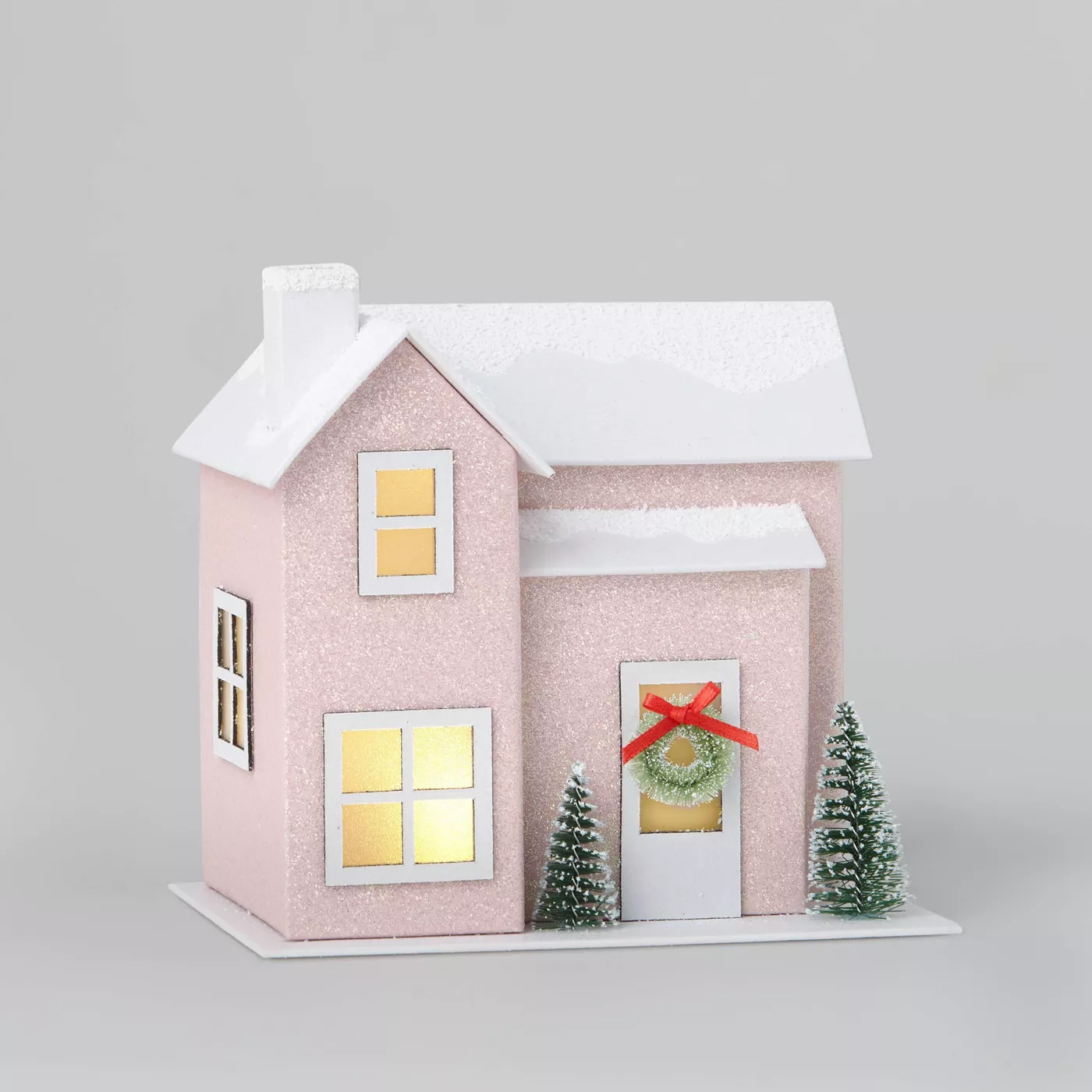 Paper House Decorative Figurine Pink/White – Wondershop™ $10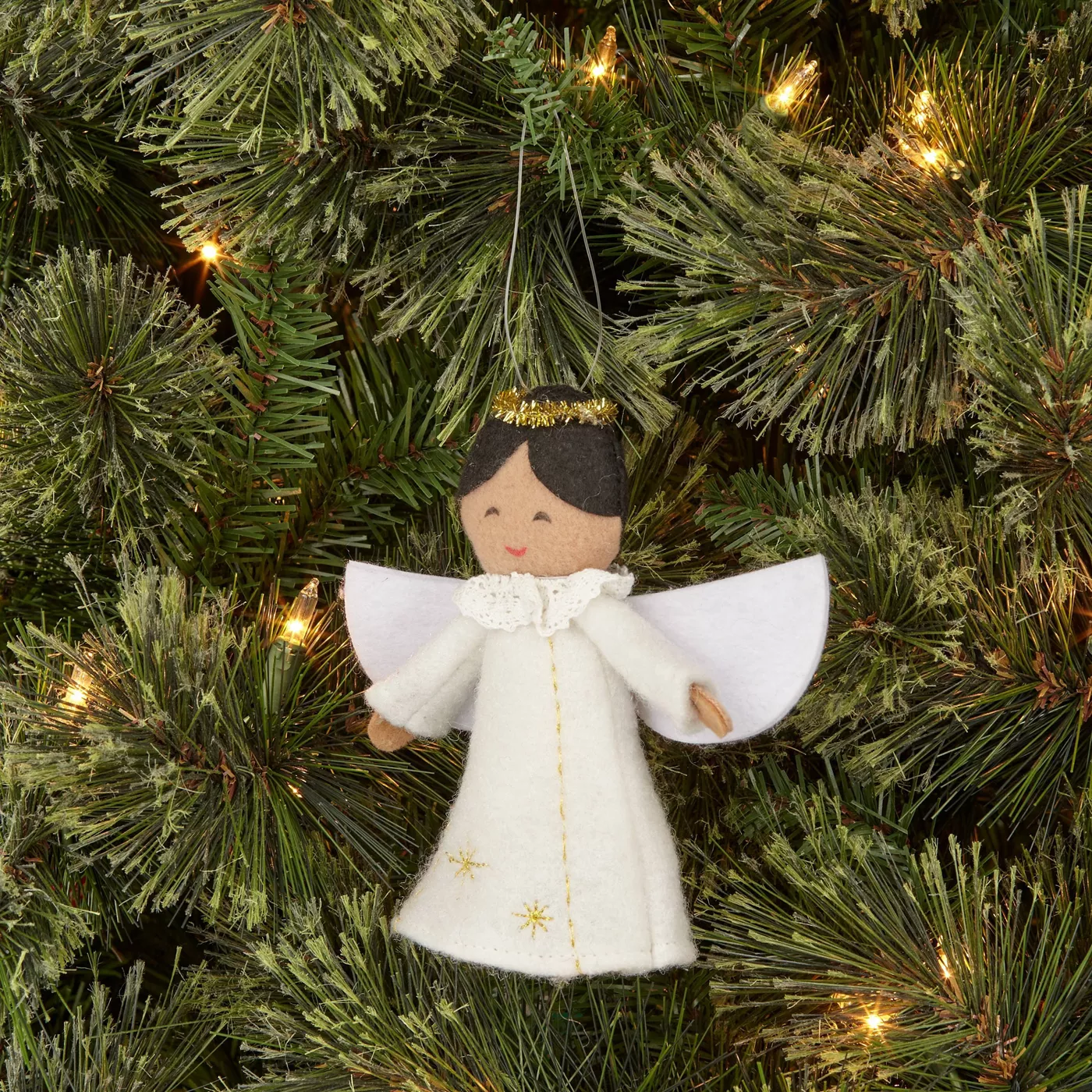 Angel Christmas Tree Ornament – Wondershop™ $3
I love getting little felt people ornaments every year and this angel caught my eye. They have this angel in 4 skintones / hair colors.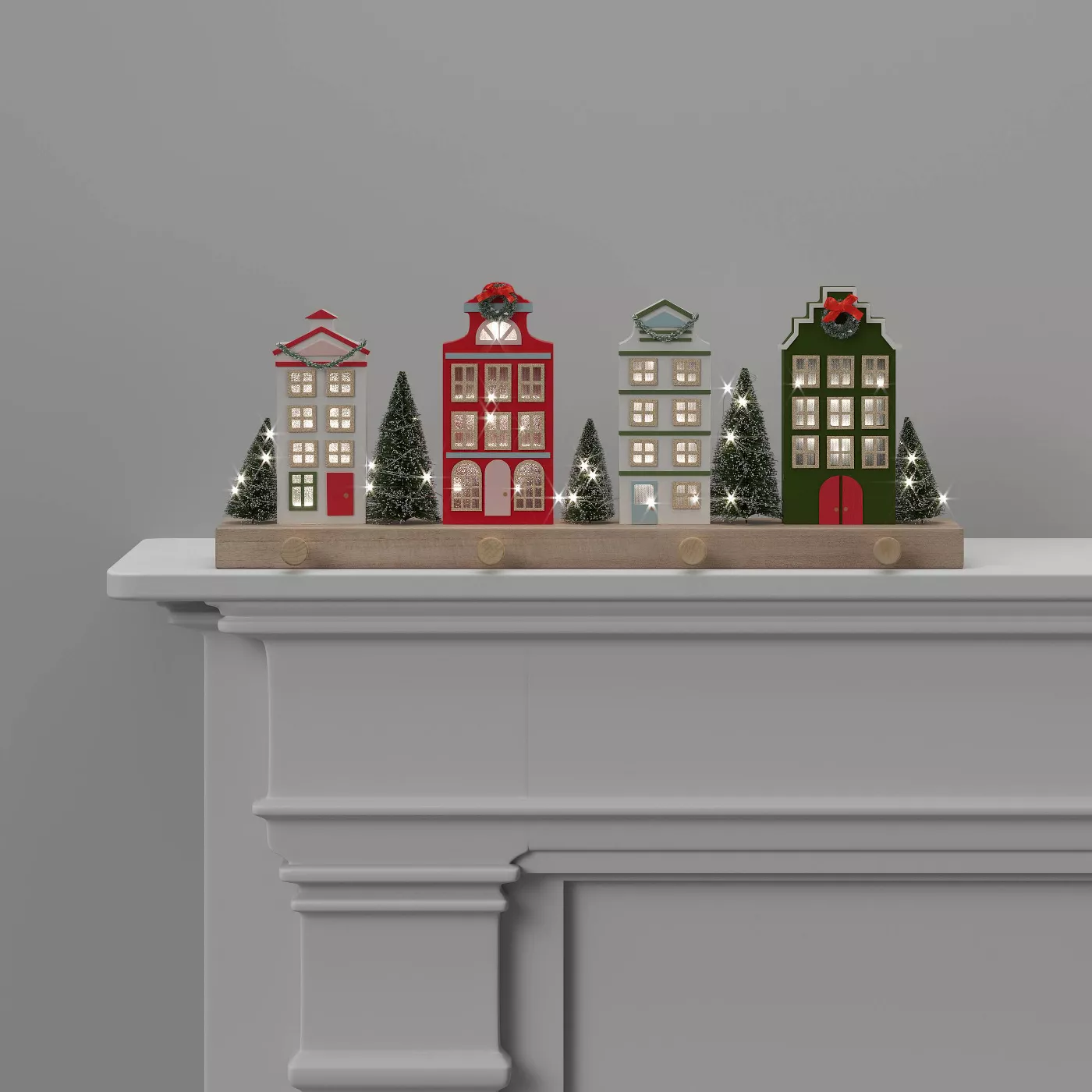 Lit Village Stocking Holder – Threshold™ $30
This is super cute in person! The lights didn't seem that bright, but would still look nice at night.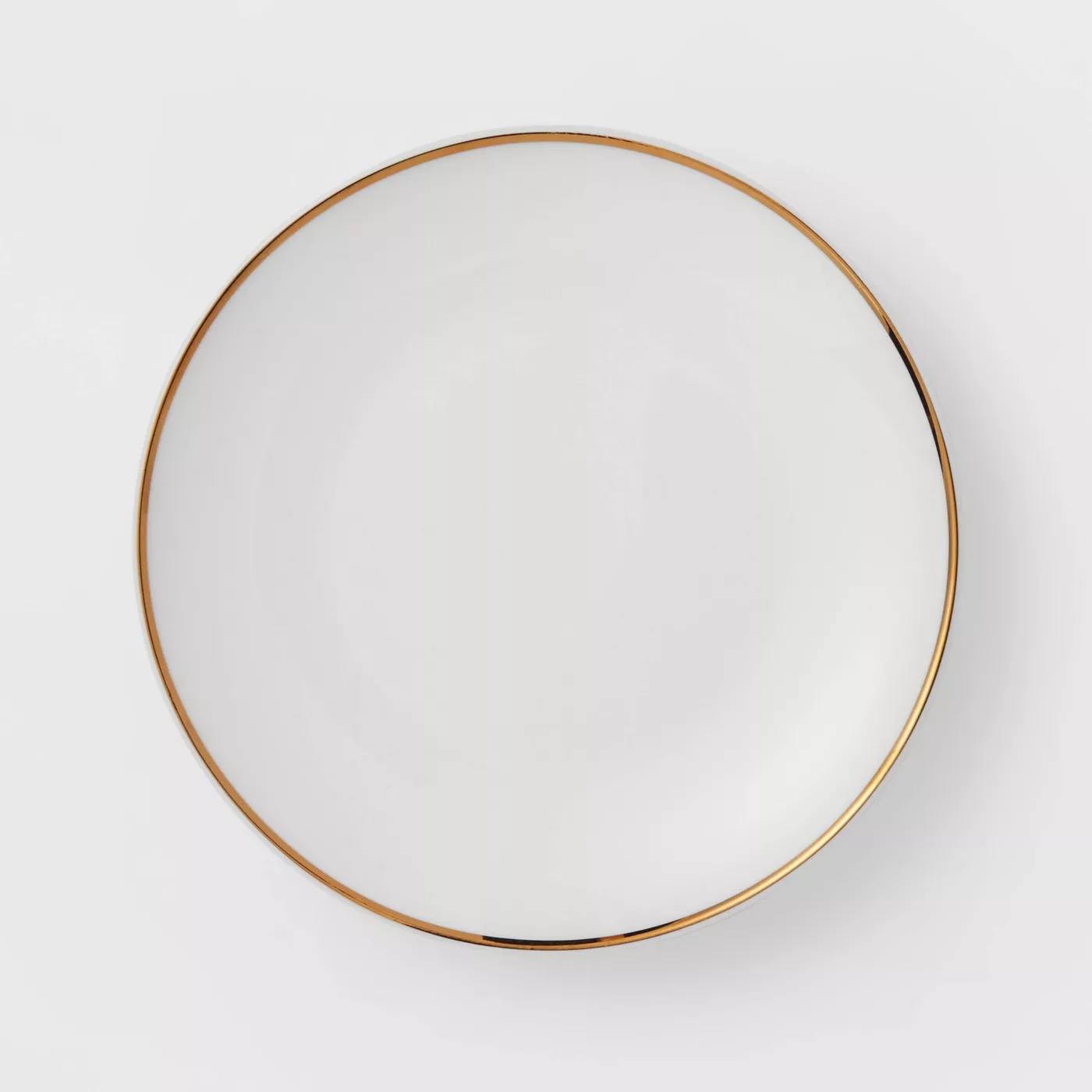 10″ 4pk Stoneware Dinner Plates Gold – Threshold™ $20
Growing up, my mom has special plates and dinnerware for Christmas so I love the idea of having a special set. This gold rimmed set it really pretty and simple and could be used for any special occasion during the year.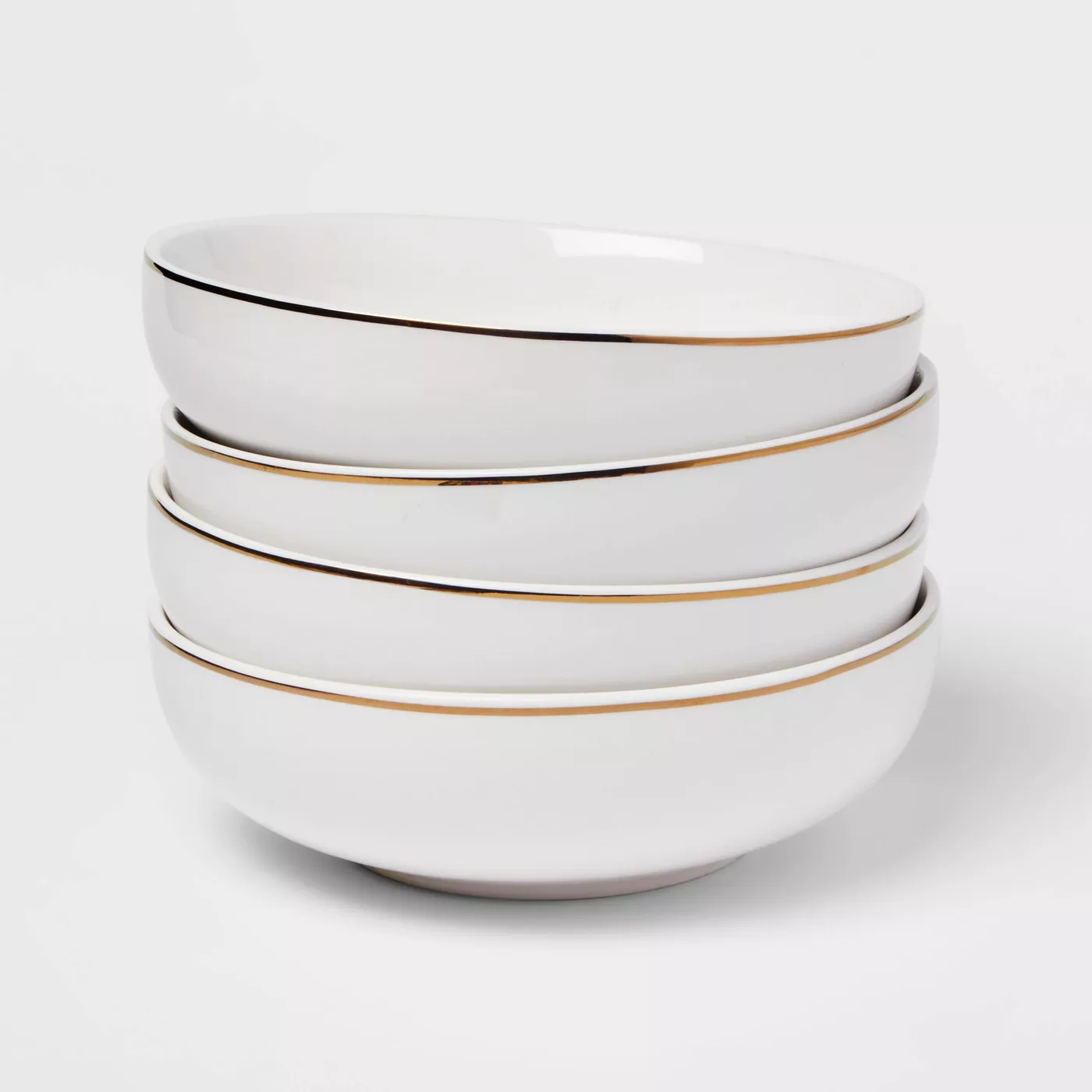 40oz 4pk Stoneware Dinner Bowls Gold – Threshold™ $20
I love the size of these bowl – perfect for a large salad, soup or dessert. This collection also has smaller bowls, plates and mug sets.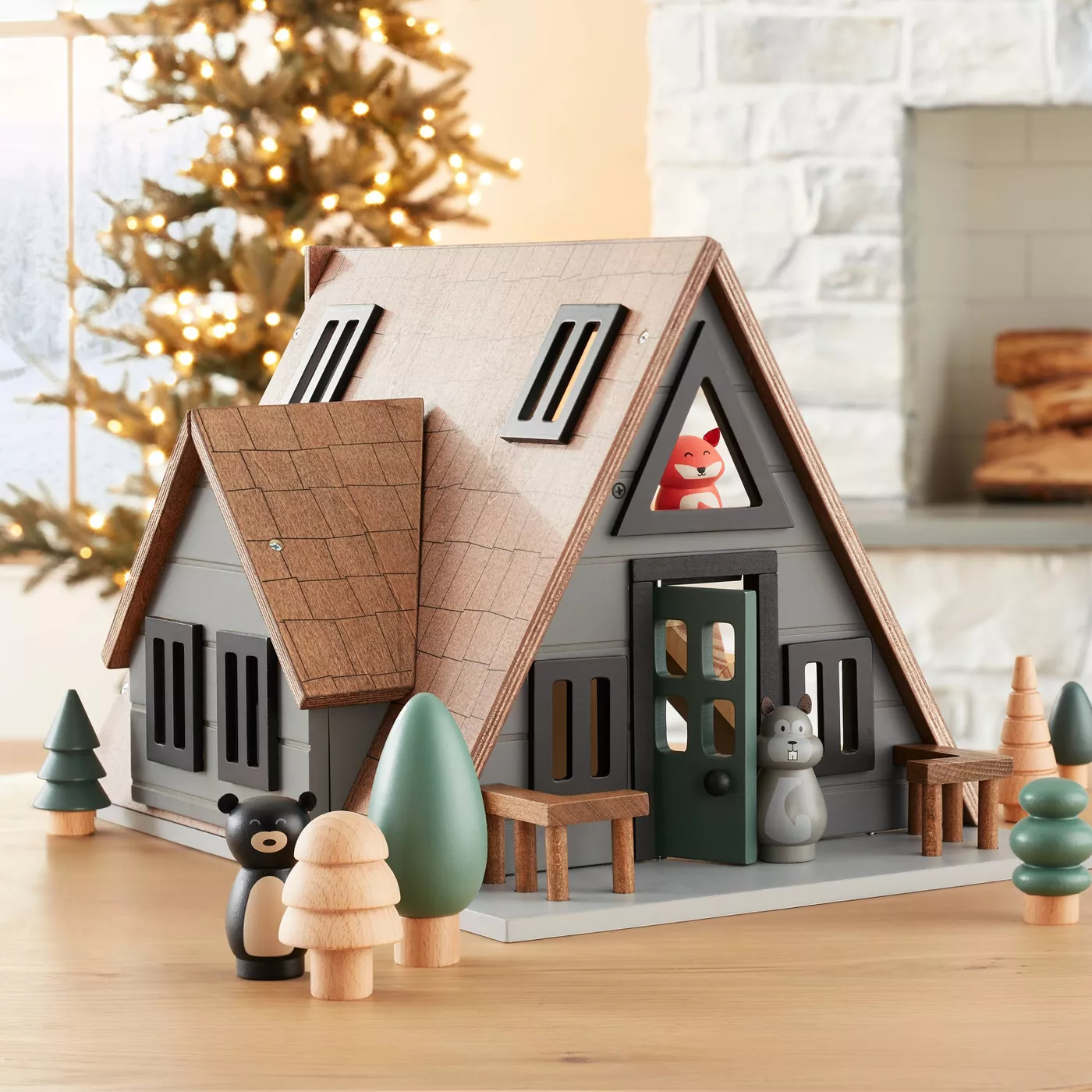 Kid's Gifting Collection – Hearth & Hand™ with Magnolia $9.99+
EVERYTHING from this collection is so cute! If I had any nieces or nephews I would be poor cause I'd buy this whole collection. Some of my favorite are this house, the mini trees and animals.
Are you loving anything else from the new collections at Target? Leave me links to your favorite finds in the comments below!