The following links in this post contain affiliate links and I may receive a small commission if you make a purchase after clicking on my link.
You know I love a good Target collab, especially when it's home decor related. Target just launched a new limited-time lighting collection with Leanne Ford, interior designer & star of HGTV's Restored by the Fords. I am loving the industrial feel of the collection, especially the gold and black pieces. Here are my top 5 favorites: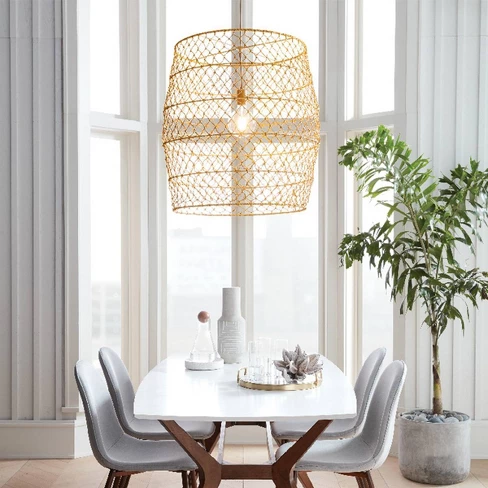 There are a bunch of rope-style lamps in this collection but this is the only one that I really liked. This design comes in small and large – large is shown above. I like this lamp for a dining room or living room.

I like this lamp for a desk lamp, but it looks great styled on a side table as well. The black version of this is my second favorite color.

I generally don't like dome lamps, but I like how the light inside gives a two-tone effect on this black option. This pendant comes in two sizes and three colors.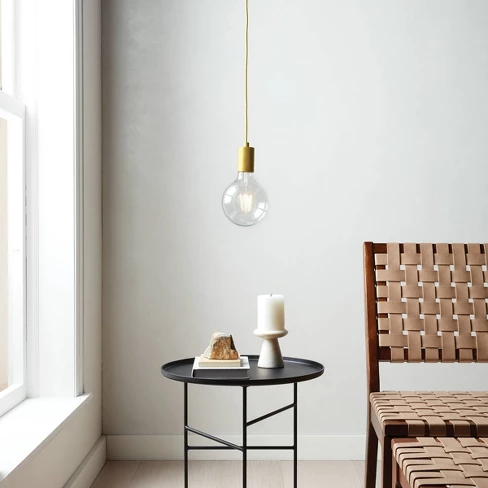 I have been really into simple pendants lately and this one is a great option. This pendant comes in 3 colors and is reasonably priced at $30.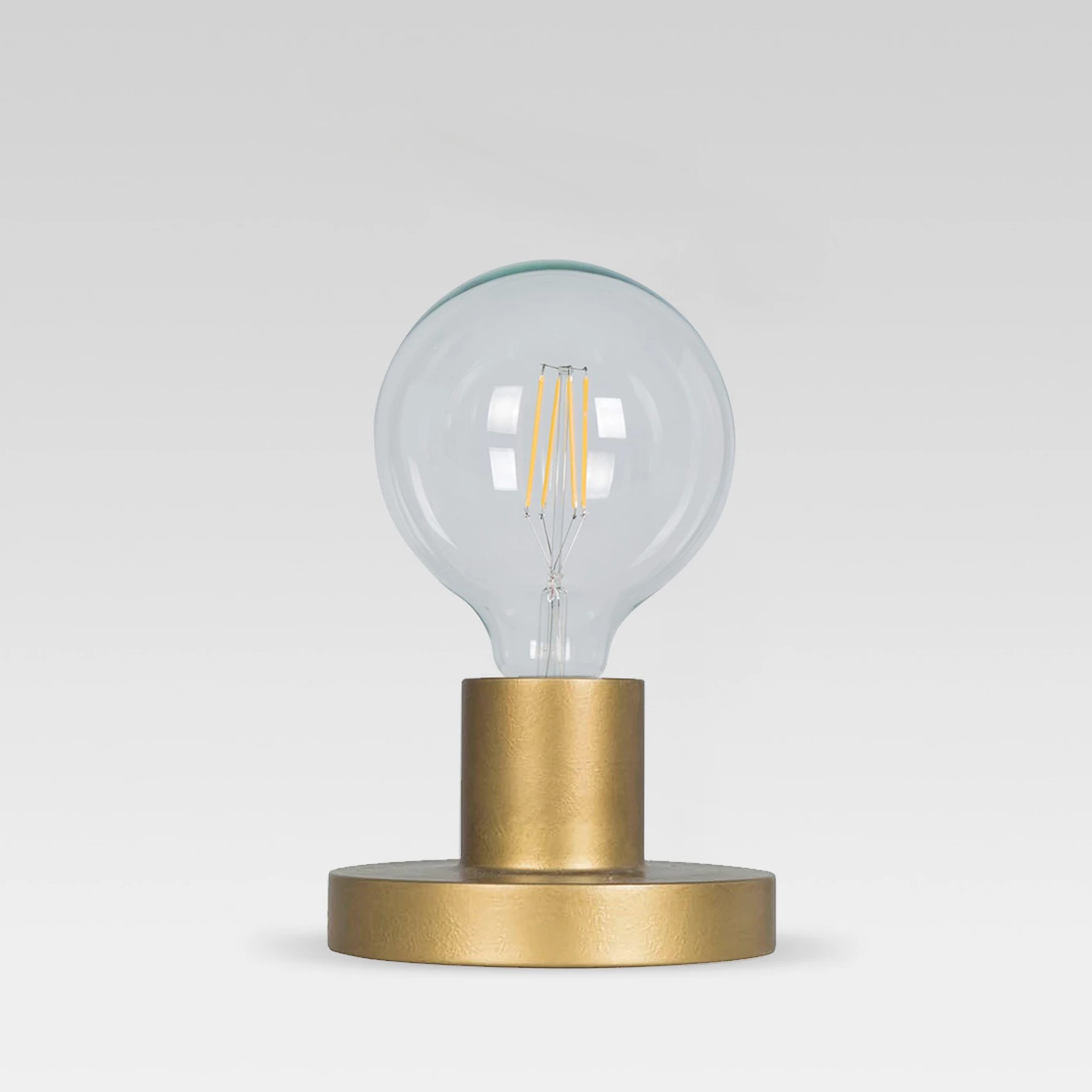 My favorite is this industrial scone/table lamp. I prefer it in gold as a tabletop lamp, and in black for a wall sconce. I think it's reasonably priced and super stylish.
You can view the rest of the collection here!
What style of lighting are you loving right now? Leave me some links below so I can check it out!